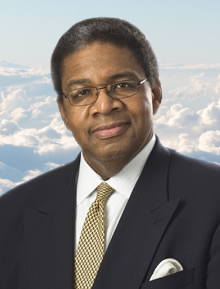 Darryl A. Simon
Founder and President
As President & Founder of Vantage Growth Strategic Advisors since 1999, Darryl Simon has advised U.S. and global clients on organizational strategy, effectiveness, change and performance improvement, executive and leadership development and human capital management.
Darryl is highly valued and sought by clients for his ability to ask powerful questions, his strategic insights and a global perspective that provoke breakthrough executive and organizational thinking, change, growth, development, peak performance and results.  He has both skillfully walked in the shoes of his clients, and effectively advised and collaborated with them, having honed his influence, leadership effectiveness and business acumen through 35 years of experience as a senior executive and consultant.
Darryl's clients include BET/Viacom, Boston Scientific Corp., Choice Hotels International, Comcast/NBC Universal, Constellation Energy/Exelon, DuPont, Fannie Mae, Habitat for Humanity, HBO, the International Monetary Fund, Johns Hopkins Applied Physics Lab, Northrop Grumman, Sallie Mae, Time Warner, Verizon, the U.S. Agency for International Development, U.S. Department of Agriculture, the Environmental Protection Agency, U.S. Government Accountability Office and U.S. Interior Department and the U.S. Office of Personnel Management.
As a former corporate executive, Darryl served as Senior VP, Global Human Resources for Pact, Inc., a $200 million international development firm operating in 26 countries in Africa, Asia and Latin America, where he led major human capital and organizational restructuring initiatives.  He also served as Senior VP, Human Resources & Risk Management for CarrAmerica Realty Corp., and helped to lead its $6.5 billion merger with the Blackstone Group.  Darryl also served as VP, Human Resources & Administration for USEC, a federally chartered global energy company where he served on the Executive Committee in its $3.3 billion sale and IPO by the U.S. Treasury.  Earlier, Darryl served as VP, Leadership & Organizational Development for Manor Care Health Services, a $2 billion healthcare firm where he successfully led leadership and organizational development programs to support the company's strategic growth plan.
Darryl is a highly sought after speaker and presenter to numerous organizations.  He has developed and facilitated programs for organizations such as the Executive Leadership Council, National Association of Health Services Executives, National Black MBA Association, Society for Human Resource Management, National Association of African Americans in Human Resources and Leadership Howard County Maryland.  As a faculty member of the U.S. Department of the Interior University, he designed and facilitated a highly rated leadership development program for more than 500 agency leaders over a 10-year period.
Darryl has worked and traveled extensively throughout the U.S., Europe, Africa and the Middle East.  A major focus and passion of his recent work has been as a strategic advisor supporting international development clients and projects in South Africa, Kenya and West Africa on behalf of USAID and the Global Fund.
Darryl has served on the faculty of the Johns Hopkins University Carey Business School and as a guest lecturer to its Minority Managers Development Certificate Program.  A passion for the past 15 years has been the coaching, mentoring and development of high potential and emerging diverse leaders and executives.
Darryl has advised and/or served on the Boards of several non-profit and community organizations, such as the Chesapeake Shakespeare Company, the Chesapeake Bay Organization Development Network, the National Association of African Americans in Human Resources, the Commonweal Foundation and the Washington, DC Black Human Resources Network.  He has chaired and/or served on mentoring and professional development committees for organizations such as the National Association of Health Services Executives, the Chesapeake Bay Organization Development and Leadership Howard County, Maryland.
Darryl earned his B.S. degree in Psychology and Communications from John Carroll University, and his M.S. degree in Applied Behavioral Science & Organizational Development from Johns Hopkins University.  He earned a lifetime certification as a Senior Professional in Human Resources and is a candidate for a certificate in Organizational Design from the University of Southern California.  Darryl is also certified in the use of a wide range of leadership and organizational models and assessments from various institutions.
Erica Hoffman
Lead Designer
Erica Hoffman is a Principal with Vantage Growth Strategic Advisors. Erica brings to Vantage Growth over 10 years of organization development, leadership coaching and team coaching experience with clients in diverse industries. Erica is committed to awakening the potential in others and expanding choice and possibility in their lives.
Erica has coached all levels of the workforce, from senior executives to individual contributors. She has a proven record of helping clients become better communicators and achieve a greater sense of purpose and balance in their lives.
She has a passion for experiential learning and has created high-impact learning opportunities for her clients in unique venues such as sailing on the Chesapeake Bay and building a Habitat for Humanity house. Erica has
expertise designing and delivering large-scale leadership development and culture change programs for her client organizations. Erica's client list includes Aramark, ARINC, Northrop Grumman, Marriott and USinternetworking among others.
Prior to her independent coaching and organization development practice, Erica was a Principal with Renaissance Leadership where she was responsible for building client relationships and helping clients along their 'renaissance journey' toward optimal performance. In this role her clients included: Pfizer Pharmaceuticals, Inventa, eFunds, St. Paul Co., Marriott, Everfast, and Watson and Wyatt.
Prior to Renaissance, Erica was the Communications Program Manager at Digex, Inc., a fast growing technology company. At Digex she was responsible for designing, developing and delivering leadership development and organization development programs and initiatives.
Prior to joining Digex, Erica worked as a consultant with Horizons Consulting Group where she developed and delivered outdoor experiential team building programs for a variety of clients including Merck, Coors, FDA and The Discovery Channel. Erica began her career at Andersen Consulting where she worked as a Change Management Analyst helping clients manage the human resources impact of major reengineering projects.
She received a B.A. in education and cultural anthropology from James Madison University and also completed post-graduate work in Organizational Behavior and Human Resources Development at JMU. Erica holds two graduate certificates in both Organization Development and Leadership Coaching from Georgetown University. She is a member of the International Coaching Federation (ICF).
Erica lives in Annapolis, Maryland with her husband and two children.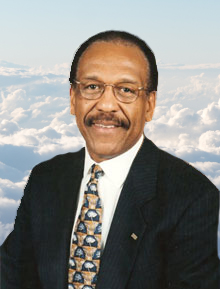 John C. Honor, JR.
Lead Marketer
John C. Honor, Jr. is a Partner with Vantage Growth Strategic Advisors and brings more than 40 years of corporate experience working with Fortune 200 companies and a Big Four accounting firm.
John has held senior-level Human Resources positions spanning six industries, including aerospace and defense, automotive, professional sports, insurance, transportation, and professional services. After leaving his last corporate job in December 2009 to consult and coach full time, he has worked with leaders in such companies as Cook Ross, Inc., Novartis, CapRock, Inc., Waters Pacific Pte Ltd., KPMG LLP, and the U. S. Department of Energy.
John provides strategic management and organizational effectiveness consulting solutions to clients desirous of establishing and promoting authentic working relationships with their employees.
The scope of his work includes HR strategy, executive coaching, leadership development, organization design and change, employee and industrial relations, diversity and inclusion, employee selection and retention, on-boarding, career transformation, team building, performance management, and training and development.
As a coach John practices "Co-Active" leadership coaching that emphasizes a coaching relationship in which the coach and client are active collaborators in an alliance of "two equals." Through Co-Active coaching clients are enabled to meet their learning and developmental needs as well as career and life goals. John holds the client's agenda as sacred using a coaching methodology of facilitation of clarity of the client's objectives through guided self-inquiry, curiosity and self-examination to reach their objectives in a safe environment free of righteous judgment or criticism. He believes coaching's value to the organization lies in the understanding that organizations are comprised of people who perform at their best when their personal values are in harmony with those of the organization; therefore, coaching can be used by the organization to allow and/or encourage its people to use the coaching experience to validate or invalidate the harmonious relationship between themselves and the organization. This process allows both the organization and the individual to make choices of mutual benefit.
John brings extraordinary corporate executive experience to VantageGrowth. He served in numerous senior corporate positions with United Technologies Corporation for more than twenty-three years in their aero-space and defense, and automotive businesses and UTC Corporate Office. Most notably, he led the HR organization for UTC's Pratt & Whitney Commercial Business for more than eight years, including the business unit's Turbo Power & Marine and International Aero Engines consortium comprised of Pratt & Whitney Commercial, Rolls Royce, MTU, Fiat, and Japan Aero Engines. During this period John was instrumental in leading initiatives to improve product quality, improving employee engagement in more than 100 locations around the world, collaborating with company leaders on significant marketing campaigns to draw distinctions between the quality of Pratt & Whitney's people and its competitors. In addition, John was one of twelve P&W executives chosen to lead an asset reduction program that resulted in asset reductions of approximately $2B.
John left United Technologies Corporation to become the first HR executive in what was then the 125 year history of the Baseball Office of the Commissioner, Major League Baseball. In that capacity he designed in installed policies and practices reflecting best practices, leading an initiative in collaboration with the NHL, the NBA, the NFL and other major entertainment businesses to develop a competitive framework for MLB's first executive compensation program.
John returned to Connecticut to become Vice President of Human Resources and Development of Connecticut Mutual Life Insurance Company were he chaired the company's benefits and pension committee, and developed polices to help guide the company through its merger with MassMutual Life Insurance Company.
Following the Connecticut Mutual and MassMutual merger John joined KPMG LLP as National Director Human Resources, providing human capital direction for the 30,000 employee auditing and consulting firm. During his tenure he led the design and implementation of a nationally recognized shared services model consolidating all HR and payroll administrative functions into a single operation eliminating duplicative functions in 97 offices across the country; creating best-in-class efficiencies; implementing a state-of-the-art, Y2K compliant HRMS; and saving the firm millions of dollars.
At the request of the Chairman of KPMG, John returned to the firm for an additional five years as Executive Director Human Resources after serving as a Principal for Booz Allen Hamilton, Vice President Human Resources and Development for US Airways, and the first Director of Human Resources for the Public Company Accounting Oversight Board.
John earned his Master of Science degree in Organizational Behavior from the Austin Barney School of Business at the University of Hartford, West Hartford, CT; and his Bachelor of Arts degree in Sociology and Political Science from North Carolina Central University in Durham, NC. He is also a graduate of the Georgetown University Leadership Coaching Certification Program and is an Associate Certified Coach (ACC) and member of the International Coach Federation and its Washington, D.C. affiliate. He is certified by the Center for Creative Leadership (CCL) to administer and interpret its suite of assessment tools, including Executive Dimensions, Benchmarks, Prospector, 360 By Design, Skillscope and Keys to Creativity. Additionally, John is certified by the Management Research Group (MRG) in its Strategic Leadership Development (SLD), multi-component assessment process and Leadership Effectiveness Analysis (LEA) model.
A veteran of the U.S. Marine Corps and the Vietnam War, John currently serves on the Board of Trustees for Eastern University, St. Davids, PA, and the Advisory Board of the Center for Accounting Education, Howard University, Washington, D.C. He formally served on the Sacred Heart University Advisory Board and Friends Steering Committee; Board of Visitors for Quinnipiac University, School of Business, Hamden, CT; was appointed by the Governor of Connecticut to serve on the Connecticut Advisory Councils for School Administrator Professional Standards and Teacher Professional Standards; Commissioner, Human Relations Commission, Town of Manchester, CT; Vice President and Chairman of the Allocations Committee for the United Way of the Capital Area, Hartford, CT; and as an Incorporator for Manchester Memorial Hospital, Manchester, CT
John as been a speaker and presenter at numerous national forums during his 40 year corporate career and continues to be highly sought after.